What is Contactless Payment?
Contactless payment is a new method of payment. It uses radio-frequency identification (RFID) and near-field communication (NFC) technologies. It allows people to make payments without the need for a traditional card or cash. The popularity of contactless payments has been growing over the past few years due to their convenience and simplicity. It is expected that it will continue to grow in popularity as more people adopt this new technology in their daily lives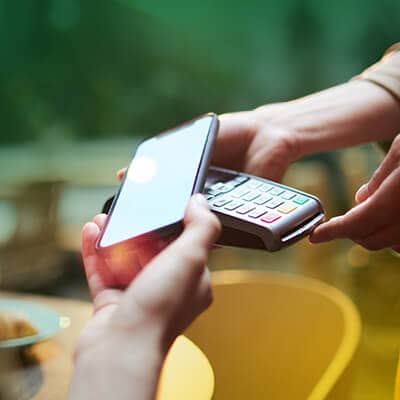 How Does a Contactless Payment Work?
Contactless payments are a way of paying for things without having to physically touch any card or device. To make the contactless payment, you wave your card over the payment terminal. It then reads the data and processes the transaction. They are available in many places. The technology uses short-range wireless communication. This allows two devices to communicate with each other.
What Are Contactless Payment Cards?
Contactless payment cards are a form of payment card you use without having to physically enter the card into a reader. These cards make payments more convenient and secure. Contactless payment cards are not limited to just contactless terminals. They can be at any point-of-sale (POS) terminal that is capable of accepting contactless payments. These include online stores and vending machines.
Contactless Payment Options:
There are many contactless payment options available. Technology is continuously evolving for contactless payments. The most popular methods are:
Mobile wallets allow users to store their cash, credit cards, and other payment methods in a secure digital wallet. They are for contactless payments in public places and used at any time. There are several types of mobile wallets:
Phone Pay and Mobile Wallets
QR codes are a convenient way to make contactless payments, especially in restaurants. People can use these in place of cash or credit card payments. The restaurant QR code allows people to pay for their meal without using cash or a card. It is a quick and easy way for customers to pay for their food. The QR code is usually located on a printed ticket or near the cashier station of the restaurant. It differs from other payment methods because it doesn't require any additional equipment.
Apple Pay is a contactless payment service offered by Apple Inc. It allows users to make purchases with their iPhone 6 or later, Apple Watch, iPad Pro, iPad Air 2 or later, and Apple TV. Apple Pay provides an easy way to make payments at hundreds of thousands of locations worldwide. People do this with a device or by scanning a code with their camera. It also has an easy-to-use interface that makes it simple to find nearby stores and check out in seconds.
Google Pay is a digital payment system that allows you to make payments online and in-store. Google Pay has many benefits over other payment methods like credit cards and cash. It's secure, easy to use, and has no fees or hidden charges. You can also send money to friends or family members as gifts using Google Pay.
Samsung Pay is a mobile payment system used in stores and online. It works on several devices, including the Samsung Galaxy S21 or Note11. Samsung Pay has many advantages over other payment methods like credit cards and cash. This is because it does not require any card information to make payments. This means that your information is safe.
Android Pay is a mobile payment system developed by Google for use on Android devices. It allows users to make payments using their device, with the ability to make cardless purchases at certain retailers.
Where Can I Use Contactless Payments?
Contactless payments are a convenient way to pay for your purchases. They are becoming more and more popular in the US, UK, and Canada. They are at point-of-sale places, such as restaurants, grocery stores, or gas stations. While contactless cards are popular, they aren't always accepted everywhere. You should make sure that you know where you can use them before you go so you have another form of payment.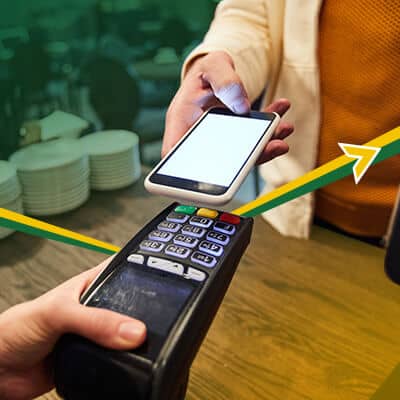 What Are the Benefits of Contactless Payments?
With contactless payments, customers can now spend less time waiting in line at the cashier and more time doing what they want to do. A few additional benefits include:
Fast and Secure Way to Pay
Contactless payment is a fast and secure way to pay. It allows consumers to make payments without using a card or cash, which reduces the risk of fraud and theft. Contactless payments are faster than traditional methods of payment because there is no need for a card swipe or signature. This makes them more efficient for both merchants and customers alike.
Contactless payments are less risky than traditional card payments. This is because they eliminate the risk of card fraud. They can be used to make purchases at any merchant that accepts contactless payments and they do not require PINs or signatures. The benefits of contactless payments are less risk and convenience. The convenience comes in the form of speed and efficiency, as well as the lack of human error. Less risk means that there is less chance for a fraudster to steal your card information or use your card without your knowledge.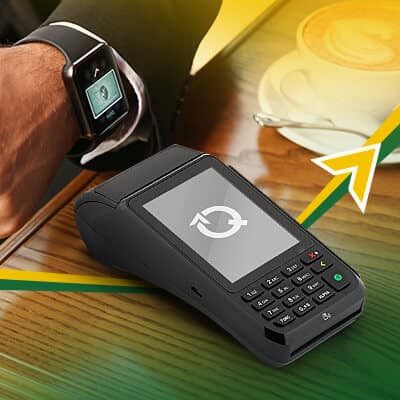 Get Started With Contactless Payments Today

This article answered the question, "what is contactless payment?" It listed the benefits of tap-and-go payment options for businesses and customers. We hope you learned why it's important your business has contactless payment options. At Qlaborate, we have an innovative point-of-sale system to upgrade your customer experience. It also allows you to streamline your payment process to make it easier than ever for your team. Don't take our word for it, though! Book a free demo today to see the platform in action.