The

solution

for any restaurant type.
The restaurant industry is undergoing a digital transformation, and at the heart of this change lies the Point of Sale (POS) system. From streamlining operations to enhancing customer experiences, POS systems have become indispensable tools for modern restaurants.
Get A Demo
Qlaborate Restaurant Point of Sale
Designed for restaurants, built to scale. Our Qlab Terminals and Mobile Tablets run payments with a user friendly, intuitive state-of-the-art software that provide real-time reporting to understand your business in a whole new way.
Have your cake and eat it too with the best of both platforms in one! A POS system that makes running a any size restaurant a cake walk and an a employee management system that makes your team happy.
Intuitive, easy to use, with fewer touches.
Get A Demo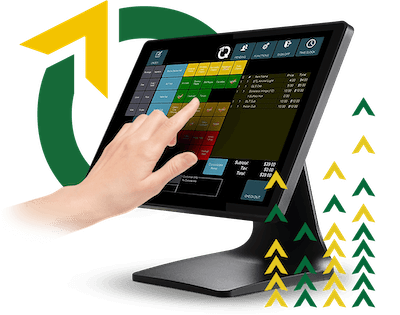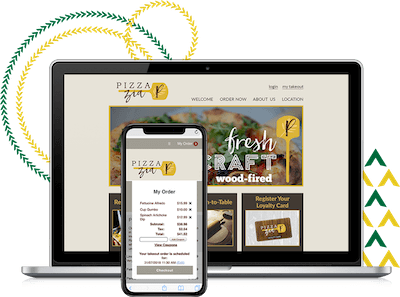 Route traffic to your own site
Online orders flow right into your restaurant POS system, so no more tablets all over the counter, loose faxes, or emails to transcribe.
Recieve delivery & takeout orders directly into your POS & kitchen printer
Learn More
Let us help consult, analyze, and deliver what you need to take you and your business to the next level. Together we'll bring out the best in your brand.
Full point of sale systems
Learn More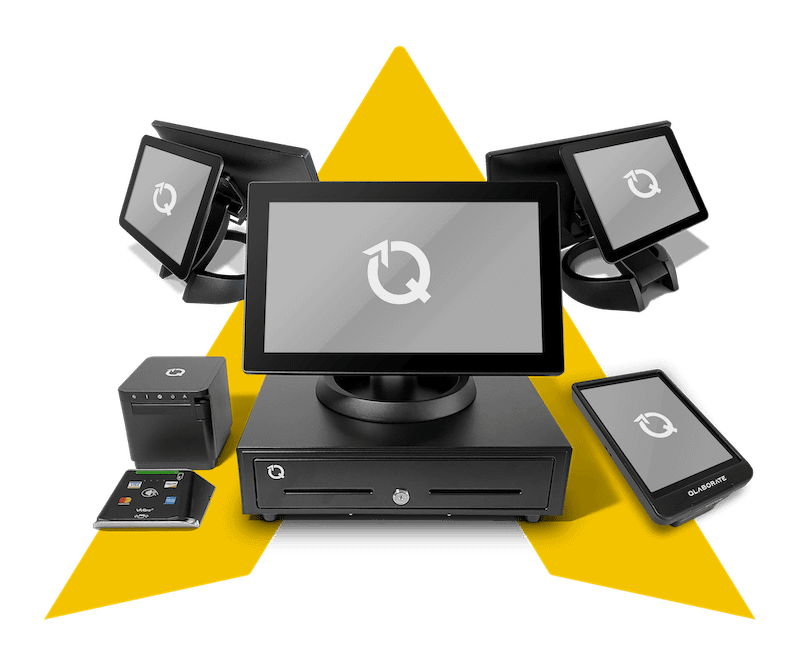 Restaurant types we serve.
We are committed to empowering businesses like yours to succeed in a competitive marketplace by removing the barriers of implementing a cutting-edge POS system.
Zero out-of-pocket expenses mean an instant return on investment.
Pick the best POS hardware and software that works best for your business and we will cover all of the up-front costs, eliminating the need for you to purchase, lease, or finance the new POS.